SCHOOL HOURS
9:00 a.m. - 3:40 p.m.
Tardy Bell Rings at 9:00 a.m.

Mascot: Bluejay
School Colors: Blue, Gold, and Green

ABOUT PENNINGTON TRADITIONAL SCHOOL

Pennington School, the first traditional school in Prince William County, opened in September 2000.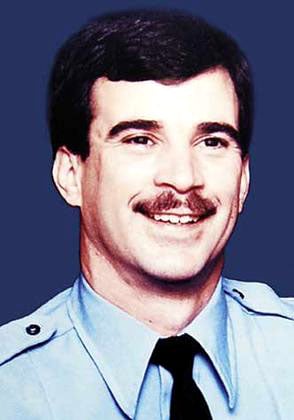 The school was named for Philip Michael Pennington, a Prince William County police officer who died in the line of duty in 1990.
---
COMMUNITIES SERVED

Pennington serves areas of Alvey, Bennett, Bristow Run, Buckland Mills, Cedar Point, Coles, Ellis, Glenkirk, Gravely, Loch Lomond, Marshall, Mountain View, Mullen, Nokesville, Penn, Piney Branch, Signal Hill, Sinclair, Sudley, T. Clay Wood, Tyler, Victory, West Gate, and Yorkshire.
---
SPECIALITY PROGRAM
Our specialty program stresses rigorous academic instruction, strong performance expectations, and high behavioral standards. Pennington uses research-based innovative instructional strategies within the framework of a traditional education. All students are required to wear uniforms. Both students and parents participate in volunteer/community service projects.
Applications are accepted from December 15-February 1.
---
OPPORTUNITIES FOR PARENT & COMMUNITY INVOLVEMENT
Pennington has a very active PTO and Advisory Council. In addition, a minimum of ten hours of parental involvement per child per year is required. Pennington is a Family Friendly School and parental involvement is strongly supported and encouraged in each area of the student's education.
---
WHAT MAKES OUR SCHOOL UNIQUE?
Pennington is a school of choice, where all PWC children are welcome to apply and are admitted through a lottery process. It is one of two schools in Prince William County that extends from first through eighth grade.