SCHOOL HOURS
9:00 a.m. - 3:40 p.m.
Tardy Bell Rings at 9:00 a.m.

Mascot: Bluejay
School Colors: Blue, Gold, and Green

ABOUT PENNINGTON TRADITIONAL SCHOOL

Pennington School, the first traditional school in Prince William County, opened in September 2000.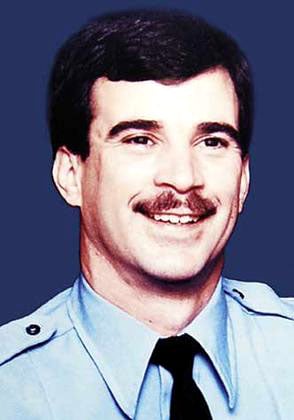 The school was named for Philip Michael Pennington, a Prince William County police officer who died in the line of duty in 1990.
---
COMMUNITIES SERVED


Alvey, Bennett, Bristow Run, Buckland Mills, Cedar Point, Coles, Ellis, Glenkirk, Gravely, Innovation, Loch Lomond, Marshall, Mountain View, Nokesville, Penn, Piney Branch, Signal Hill, Sinclair, Sudley, T. Clay Wood, Tyler, Victory, West Gate, and Yorkshire.
---
SPECIALITY PROGRAM
Welcome to Philip Michael Pennington Traditional School, the first "School of Choice" in Prince William County! Pennington Traditional is a school where you will excel when you are mindful of your actions and surroundings, are inquisitive into the world around you, commit to being kind to one another, and fully engage in your education and community.
We believe you can achieve to your highest potential here at Pennington Traditional. To make this happen, our staff, parents, and the community are committed to working daily for you. Our actions will be guided by you, doing what we need to do in order to support you in achieving excellence.
We believe in exemplary student and professional staff behavior, a rigorous academic program, and high expectations for all. We expect the best from you at all times because you were born to win, and you are capable of making the best choices.
Our top goal every year is to be "Pennington Proud" in all that we do – students and staff, within the school community and beyond. We will be "Pennington Proud" of our academic and extracurricular achievements, and we will model the "Pennington Way" in all our interactions as we aim to Be Like MIKE.
---
OPPORTUNITIES FOR PARENT & COMMUNITY INVOLVEMENT
Pennington has a very active PTO and Advisory Council. In addition, a minimum of ten hours of parental involvement per child per year is required. Pennington is a Family Friendly School and parental involvement is strongly supported and encouraged in each area of the student's education.