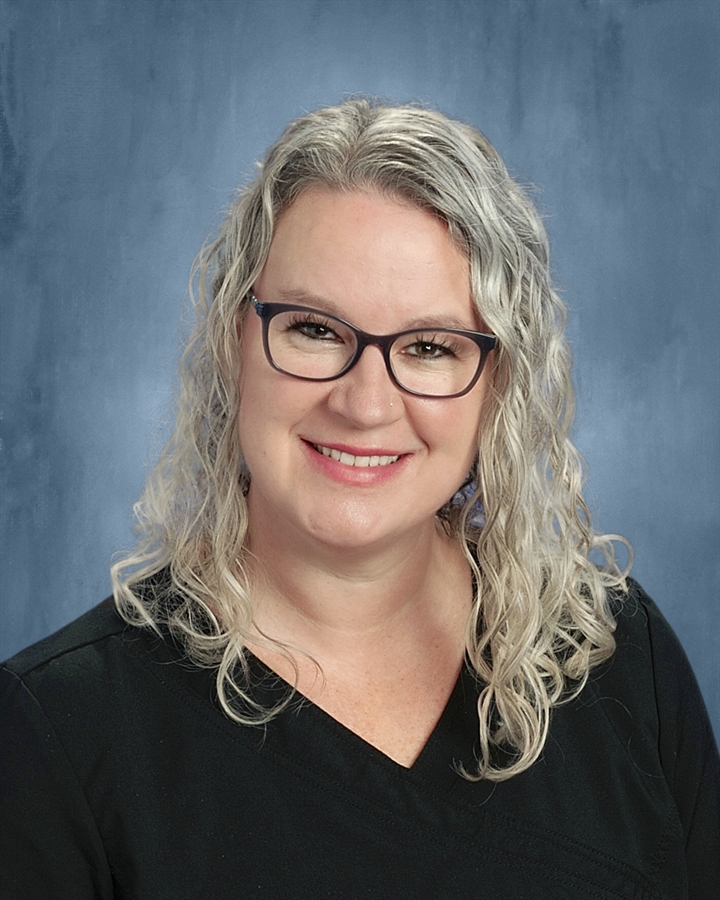 Robyn Figueroa, BSN, RN
I graduated from Shenandoah University in 2011 with a Bachelor of Science in Nursing.
My background is in Primary Care, Cardiology and most recently
in Emergency and Trauma Nursing in the Emergency room.
I am certified in ACLS, PALS, TNCC and BLS/CPR.
I have been an Emergency room Nurse for 7 years and the last 3 years as the Charge Nurse.

I'm so excited to be part of the Pennington family and look forward to a great year!!
Please feel free to call 703-369-6644 or email figuerrc@pwcs.edu anytime!
The deadline for students to meet the immunization requirement for mandatory immunizations for public school enrollment is August 19, 2022. If proof of the required immunizations is not provided by August 19, 2022, the student will be excluded from school starting August 22, 2022, until the required immunization documentation has been provided to the school. If you have questions, please contact the school nurse or visit the immunization requirements webpage.

When should a student be absent due to illness?
Illness or Injury Exclusion Criteria - Reasons for which a child may be sent home from school or for a parent to keep the child home from school.
Fever of 100ºF and over - exclude until the student has been fever-free for at least 24 hours.
Conjunctivitis (pink eye), strep infections, ringworm, and impetigo are all infections and must be treated with medication for a minimum of 24 hours before returning to school. Please do not allow affected students back before this time so that other students are not infected unnecessarily.
Rash of unknown origin (especially if accompanied by a fever).
Head injury.
Severe coughing or difficulty breathing.
Colds - a child with thick or constant nasal discharge should remain home.
Diarrhea or vomiting - exclude until the student has been symptom-free for at least 24 hours.
Stiff neck associated with a fever and/or a recent injury.
Inadequate immunizations with known disease outbreak in school.
What Services Does the School Nurse Provide?
Annual Health Screening: Vision and hearing screening of all kindergartners, third graders, seventh graders, tenth graders, and newly enrolled PWCS students is conducted each fall by the school nurse and clinic volunteers. This is only a brief screening; parents should continually be alert to identify vision or hearing difficulties that indicate a need for an examination by a specialist.

Health Services: Assess health and development, provides nursing interventions, and evaluates student responses to care.

Health Education: Provides health education to students, staff, and parents.

Healthy Environment: Identifies health and safety concerns in the school environment.

Nutritional Services: Supports healthy food services programs.

Physical Education/Activity: Promotes health and physical education which promotes healthy behaviors.

Counseling/Mental Health: Assess needs, provides interventions and refers students to appropriate staff or community agencies.

Parent/Community Involvement: Promotes community involvement in assuring a healthy school.

Staff Wellness: Provides health education and wellness programs to school staff.
Helpful Links

Immunization Requirements - Prince William County Public Schools (pwcs.edu)

Prince William County Public Schools - School Nutrition And Fitness (pwcsnutrition.com)